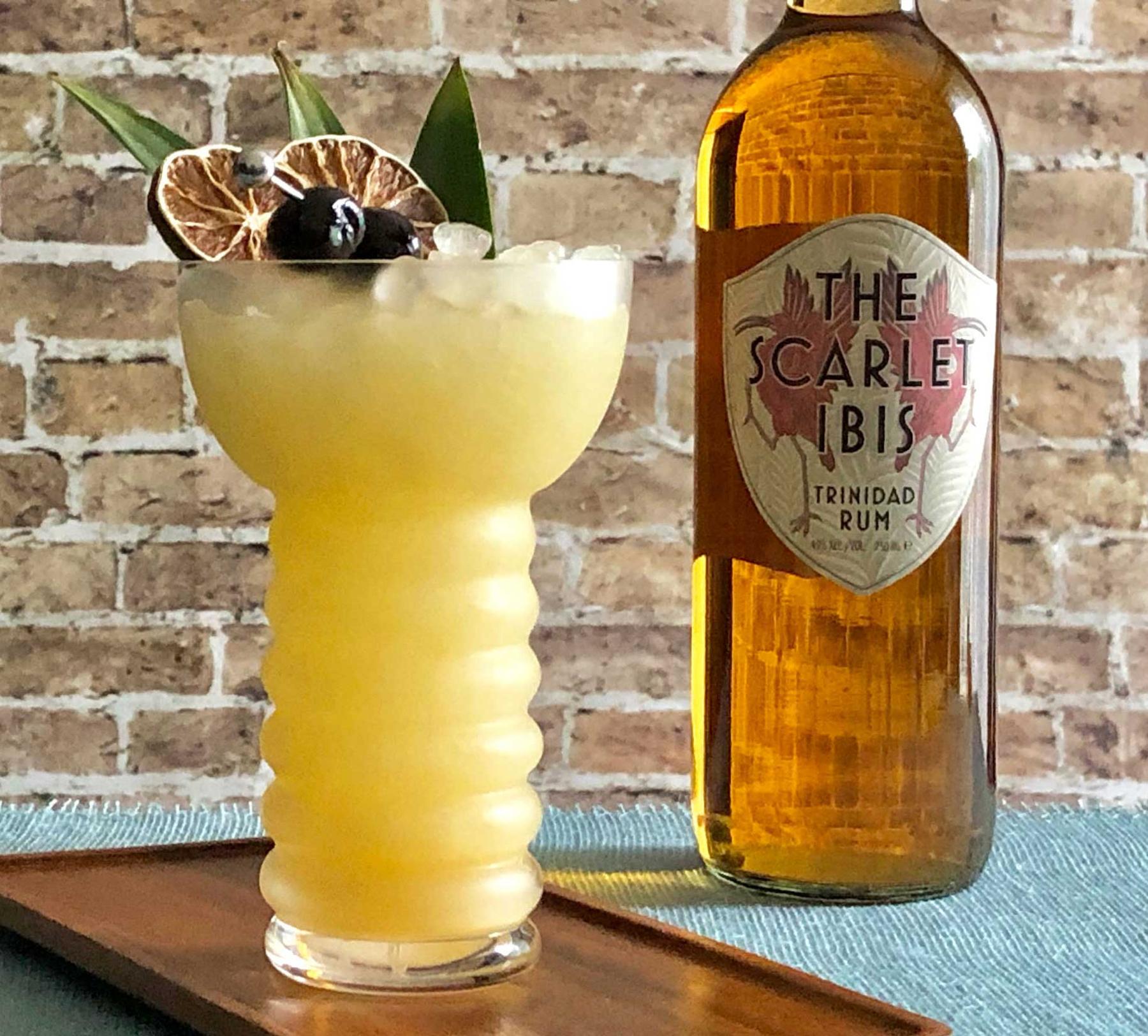 None
The Beachbum
Shake with ice:
1 oz The Scarlet Ibis Trinidad Rum
1 oz light rum
0.5 oz Rothman & Winter Orchard Apricot Liqueur
1 oz pineapple juice
0.75 oz lime juice
0.5 oz orgeat syrup
Double-strain into a tiki mug.
Fill with crushed ice.
Garnish with pineapple leaves, cherries, and a lime wheel.
John Deragon, PDT, New York City
Fruit Liqueurs
Rothman & Winter Orchard Apricot Liqueur
Austria ➜ Oberosterreich 24.0% ABV
24.0% ABV
Rothman & Winter Orchard Apricot Liqueur combines juice from the seasonal harvest of Austria's famed Klosterneuberger apricots with an eau-de-vie produced from this same fruit. Destillerie Purkhart selects its apricots each season from family orchards in the Danube Valley and surrounding regions. Use wherever "apricot brandy" or "apricot-flavored brandy" appears in a recipe, drink with sparkling wine or wheat beer, or substitute for triple sec for a Margarita variation. Full details
| SKU | Vintage | Region | Origin | Desc | Cepage | % Alc | Size/Pack | Finish | BTL Barcode | Cs Barcode | Cs Wgt |
| --- | --- | --- | --- | --- | --- | --- | --- | --- | --- | --- | --- |
| HZ 7000 | NV | Oberösterreich | AT | Liqueur; Fruit | | 24.0% | 750/12 | screwcap | 9024153040479 | 9024153040402 | 16.30 kg |
Rum/Rum Liqueurs

The Scarlet Ibis Trinidad Rum
West Indies ➜ Trinidad 49.0% ABV
49.0% ABV
Scarlet Ibis is a blend of three- to five-year aged Trinidad rums, with classic flavors of toffee, tobacco, and dark honey on a firm, dry backbone. This is old-school rum, without the now-common influence of other wines and spirits, chill filtration, excess dilution, or added sugar. Scarlet Ibis shines in a Corn 'n' Oil, Palmetto (Rum Manhattan), and Mai Tai, as well as in simple sour drinks. This project, named for the national bird of Trinidad, was originally commissioned and blend-selected by Death & Co in New York. Full details
| SKU | Vintage | Region | Origin | Desc | Cepage | % Alc | Size/Pack | Finish | BTL Barcode | Cs Barcode | Cs Wgt |
| --- | --- | --- | --- | --- | --- | --- | --- | --- | --- | --- | --- |
| HZ 8010 | NV | Trinidad | TT | Rum | | 49.0% | 750/12 | screwcap | 9024153090856 | 9024153090849 | 15.60 kg |