Canne Collins
Build in a collins glass filled with ice:
1 oz white rhum agricole
1 oz Dolin Blanc Vermouth de Chambéry
0.75 oz lemon juice
0.25 oz simple syrup (1:1)
1 bar spoon Rothman & Winter Crème de Violette
Top with 3 oz club soda.
Stir gently.
Garnish with a grapefruit peel.
Vermouth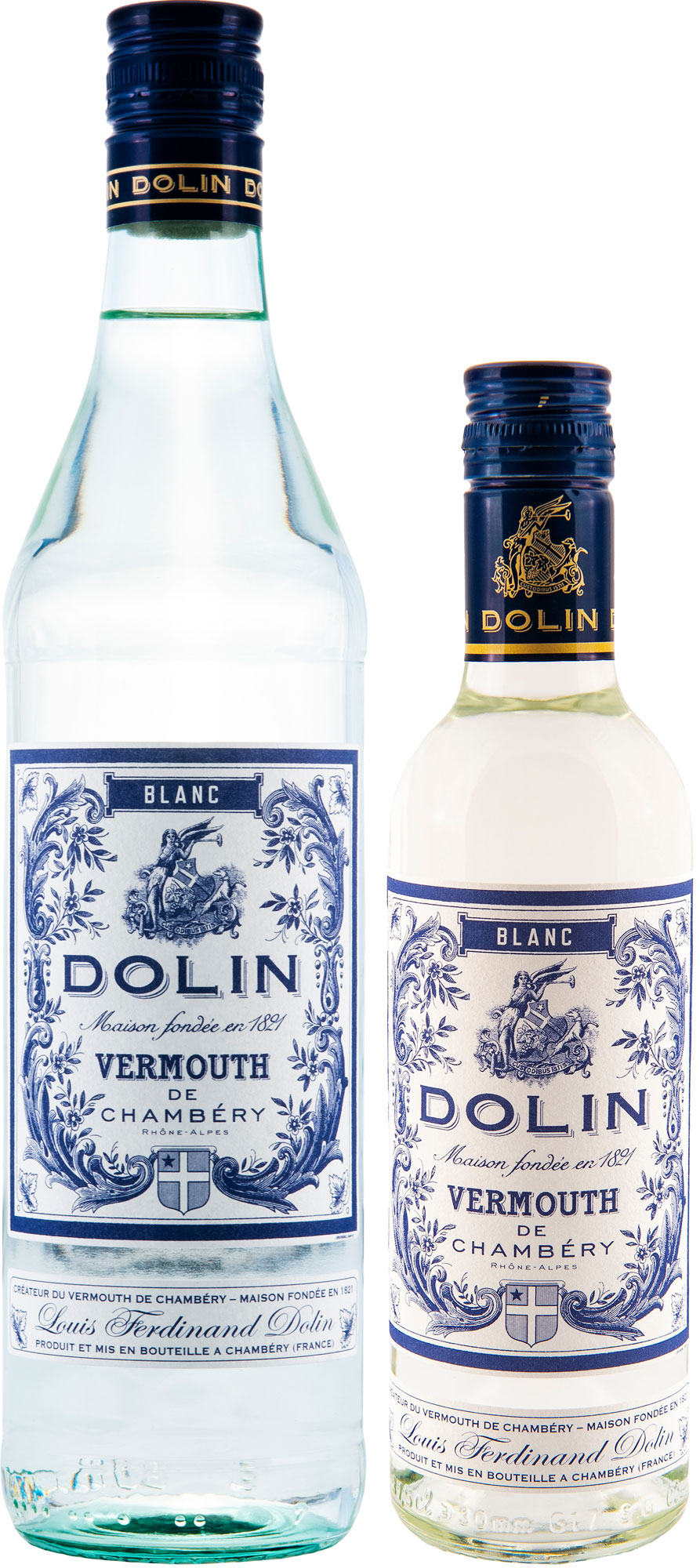 Dolin Blanc Vermouth de Chambéry
16.0% ABV
The sweet, pale 'Blanc' variety of vermouth was first created and made famous by Dolin in Chambéry long before Italian producers replicated the style as 'Bianco'. The Blanc is traditionally served with a sliced strawberry, a splash of soda and a twist. Dolin blanc's elegance and slight vanilla edge marry beautifully in the 'new classic' Blond Negroni. In other cocktails, Dolin Blanc pairs well with blanco tequila or other flavorful clear spirits. It is ideal for infusions of melon or other fruit, and an appetizing accompaniment to a wide variety of cheeses. Full details
| SKU | Vintage | Region | Origin | Desc | Cepage | % Alc | Size/Pack | Finish | BTL Barcode | Cs Barcode | Cs Wgt |
| --- | --- | --- | --- | --- | --- | --- | --- | --- | --- | --- | --- |
| HZ 9510 | NV | Savoie | FR | Vermouth; Sweet | | 16.0% | 750/12 | screwcap | 3274510003821 | 13274510003828 | 14.90 kg |
| HZ 9511 | NV | Savoie | FR | Vermouth; Sweet | | 16.0% | 375/12 | screwcap | 3274510003913 | 13274510003910 | 8.50 kg |
Floral/Herbal/Amaro Liqueurs
Rothman & Winter Crème de Violette
Austria ➜ Oberosterreich 20.0% ABV
20.0% ABV
Among the native wildflowers found in the Alps are the Queen Charlotte and March Violets. Rothman & Winter Crème de Violette captures their fragrance and taste on a robust brandy base. This is a true expression, without any added vanilla or fruit, working as the magical bridging ingredient in so many classic cocktails. Enjoy this liqueur in classics such as the Aviation or Blue Moon, or with dry or sweet sparkling wines. Full details
| SKU | Vintage | Region | Origin | Desc | Cepage | % Alc | Size/Pack | Finish | BTL Barcode | Cs Barcode | Cs Wgt |
| --- | --- | --- | --- | --- | --- | --- | --- | --- | --- | --- | --- |
| HZ 7020 | NV | Oberösterreich | AT | Liqueur; Herbal | | 20.0% | 750/12 | screwcap | 9024153040875 | 9024153040806 | 16.30 kg |