Solitude is Bliss
Shake with ice:
1.5 oz Dolin Blanc Vermouth de Chambéry
.5 oz Hayman's London Dry Gin
1 oz ruby red grapefruit juice
.5 oz lime juice
.25 oz chamomile syrup (1:1)
Strain into a collins glass filled with ice.
Top with 3 oz club soda.
Stir gently.
Garnish with a salted grapefruit wedge.
adapted from a drink by Chris Bostick, Half Step, Austin, Texas
Vermouth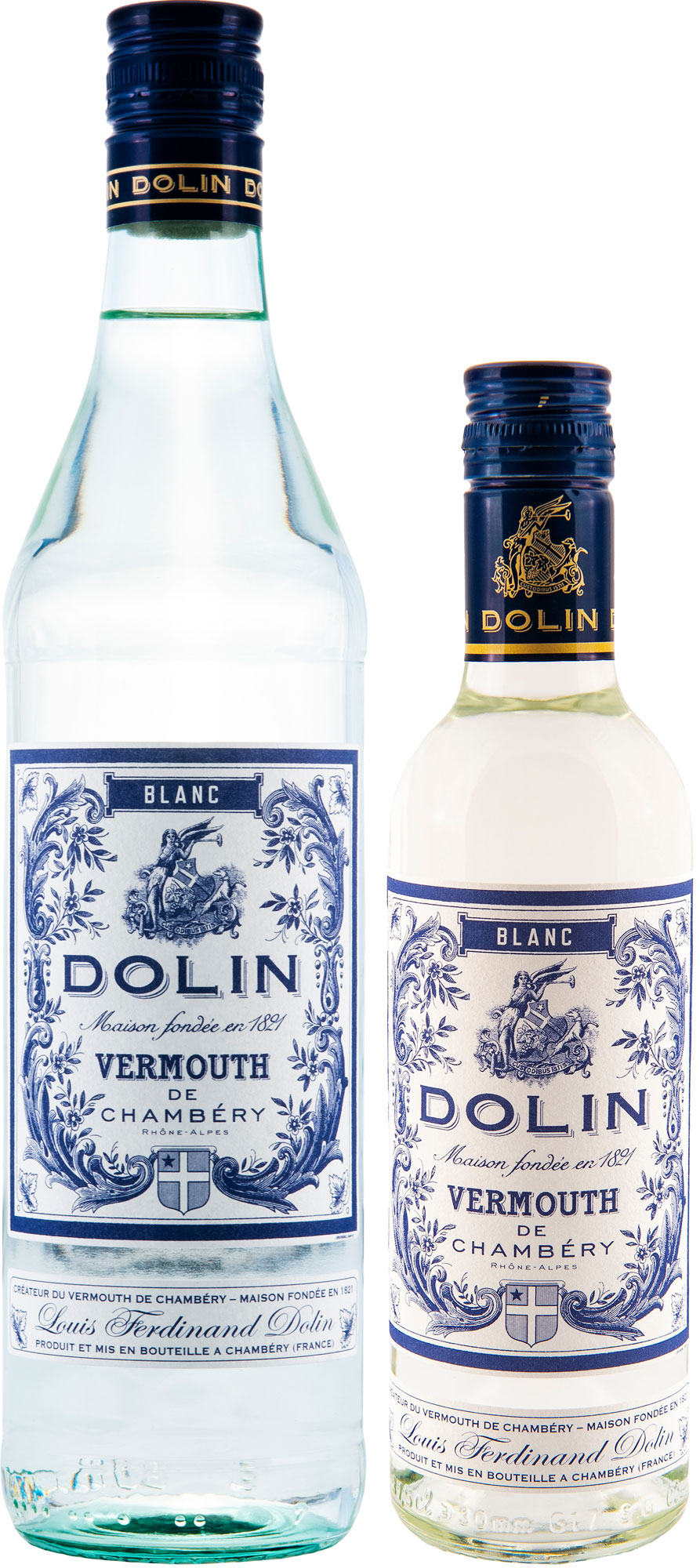 Dolin Blanc Vermouth de Chambéry
16.0% ABV
The sweet, pale 'Blanc' variety of vermouth was first created and made famous by Dolin in Chambéry long before Italian producers replicated the style as 'Bianco'. The Blanc is traditionally served with a sliced strawberry, a splash of soda and a twist. Dolin blanc's elegance and slight vanilla edge marry beautifully in the 'new classic' Blond Negroni. In other cocktails, Dolin Blanc pairs well with blanco tequila or other flavorful clear spirits. It is ideal for infusions of melon or other fruit, and an appetizing accompaniment to a wide variety of cheeses. Full details
| SKU | Vintage | Region | Origin | Desc | Cepage | % Alc | Size/Pack | Finish | BTL Barcode | Cs Barcode | Cs Wgt |
| --- | --- | --- | --- | --- | --- | --- | --- | --- | --- | --- | --- |
| HZ 9510 | NV | Savoie | FR | Vermouth; Sweet | | 16.0% | 750/12 | screwcap | 3274510003821 | 13274510003828 | 14.90 kg |
| HZ 9511 | NV | Savoie | FR | Vermouth; Sweet | | 16.0% | 375/12 | screwcap | 3274510003913 | 13274510003910 | 8.50 kg |
Gin/Gin Liqueur
Hayman's London Dry Gin
England 47.0% ABV
47.0% ABV
The Hayman family is the oldest gin-producing family in London, dating to 1863. All three Hayman's gins use the same 10 botanicals, in different proportions. Hayman's London Dry Gin presents an intense, oily texture from juniper, angelica, and orris root, accented by a bit of citrus. This structure, along with the traditional 47% alcohol, allows Hayman's London Dry to show intensity and focus when diluted. This gin is unmatched as a base for the full range of classic gin cocktails, from high-dilution sours (such as the French 75) to striking Martinis at any proportion of gin to vermouth. The aromatic intensity of this gin makes it the ideal Martini gin, even at the classic 1:1 proportion. Full details
| SKU | Vintage | Region | Origin | Desc | Cepage | % Alc | Size/Pack | Finish | BTL Barcode | Cs Barcode | Cs Wgt |
| --- | --- | --- | --- | --- | --- | --- | --- | --- | --- | --- | --- |
| HZ 1220 | NV | England | GB | Gin | | 47.0% | 1000/12 | T Cap | 5021692117833 | 5021692117840 | 21.70 kg |
| HZ 1215 | NV | England | GB | Gin | | 47.0% | 750/12 | T Cap | 5021692650316 | 5021692650323 | 15.80 kg |